Teachers' Union Calls for Social Media Investigation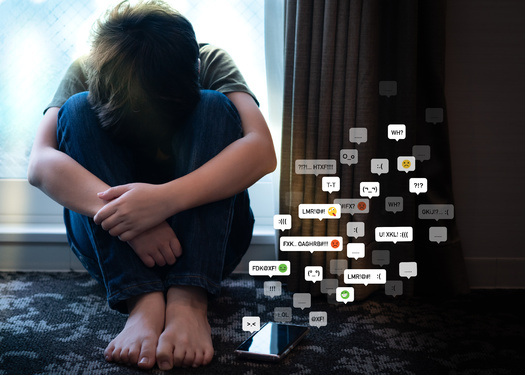 Meta, the parent company of Facebook and Instagram, is brushing off calls to investigate the effect its social media platforms have on children's mental health.
Last week shareholders rejected a proposal to hire an independent law firm to evaluate the effectiveness of Meta's audit and risk oversight committee.
The resolution alleges the company regularly breaks pledges to remove content harmful to children.
American Federation of Teachers President Randi Weingarten spoke out in favor of the resolution.
"In classrooms and communities across the country," said Weingarten, "AFT members are witnessing firsthand the impact of students suffering from anxiety, bullying, trauma, body dysmorphia and the eating disorders – as a direct result of exposure to images on Instagram, as well as the violence glorified on Meta's platforms."
Meta's proxy statement advised a "no" vote, saying the company already prohibits harmful content and provides parents tools to monitor their children's activity online.
Last week the U.S. Surgeon General issued a 19 page advisory on adolescent social media use, saying it is predictive of a decrease in life satisfaction for girls 11 to 13 years old and boys 14 to 15.
Weingarten is a member of the AFL-CIO Executive Council. The labor organization's pension fund holds significant shares in the company, and it introduced the resolution at last week's Meta shareholder's meeting.
She said we need more clarity on what Meta is doing to protect children.
"While Meta's audit and risk oversight committee is charged with evaluating risks," said Weingarten, "shareholders have no idea how the committee operates, what information it considers or whether it just cedes its authority entirely to CEO Mark Zuckerberg."
The White House recently called for changes, alleging that Meta uses "manipulative design techniques embedded in their products to promote addictive and compulsive use by young people to generate more revenue."
The Federal Trade Commission is calling for a ban on collecting young children's data.
Disclosure: American Federation of Teachers contributes to our fund for reporting on Education, Health Issues, Livable Wages/Working Families, Social Justice. If you would like to help support news in the public interest, 
click here.