MATEWAN, W.Va.—The mountainous borderland between Kentucky and West Virginia where the Hatfields and McCoys once feuded is now increasingly the domain of adventure travelers.
Seeking a retreat in one of the most remote sections of the Appalachian Mountains, here adventurers on all-terrain vehicles climb into the precipitous hills, and historians and history buffs explore ghost towns where the West Virginia coal wars were fought.But now visitors are experiencing the valley of the Tug Fork in an exciting new way— airboat! Though better known as a watercraft of the swamplands, the boat piloted by Keith Gibson speeds sightseers through the winding canyon using a giant propeller to navigate the shallow river, providing access to a landscape most visitors would not normally see.
"This is countryside unlike any that most people have explored," says Gibson, who launched the touring company at Matewan, West Virginia, in 2012. "The scenic Appalachian Mountains are rising around us, but there are the legends—most of them true!—that attract many people."
Though life here is as peaceful as can be, the valley of the Tug once saw some of the most violent conflicts in U.S. history. The Battle of Matewan in 1920 gained national attention when the unionization of the local coalfields began to reach a fever pitch. It sparked what became known as the Battle of Blair Mountain, the largest insurrection in the United States since the American Civil War.
Before that, the Hatfield and McCoy feud was one of several violent inter-family conflicts that drew national attention to Appalachia in the late 1800s. The Hatfields, principally of West Virginia, and the McCoys, principally of Kentucky, crossed the Tug necessarily in their battles.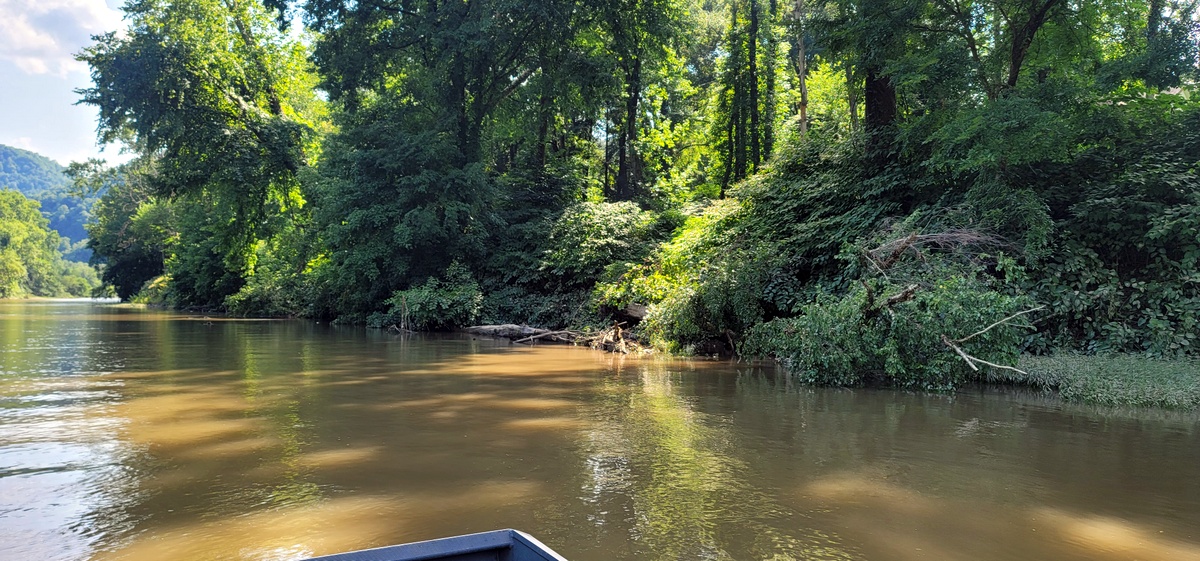 "We run past those sites as we tour the river," Gibson says. "We go right past the farm where Roseanna McCoy stayed after her affair with Johnse Hatfield and over the ford where the McCoy boys were led to their execution by the direction of Devil Anse Hatfield."
Visitors to the valley have now made a tour on the airboat part of their vacations to the region. All-terrain-vehicle enthusiasts visiting the Hatfield-McCoy Trails pair the tour with their excursions, and historians exploring Matewan and mining-era ghost towns have made the tours a must-see adventure.
Tours may be arranged by appointment, and groups of three or more passengers are encouraged. The boat carries a maximum of six passengers. Tours last around an hour.
For more information on the tours, visit Hatfield and McCoy Airboat Tours or call 304-928-7702.