Wednesday, August 24, 2022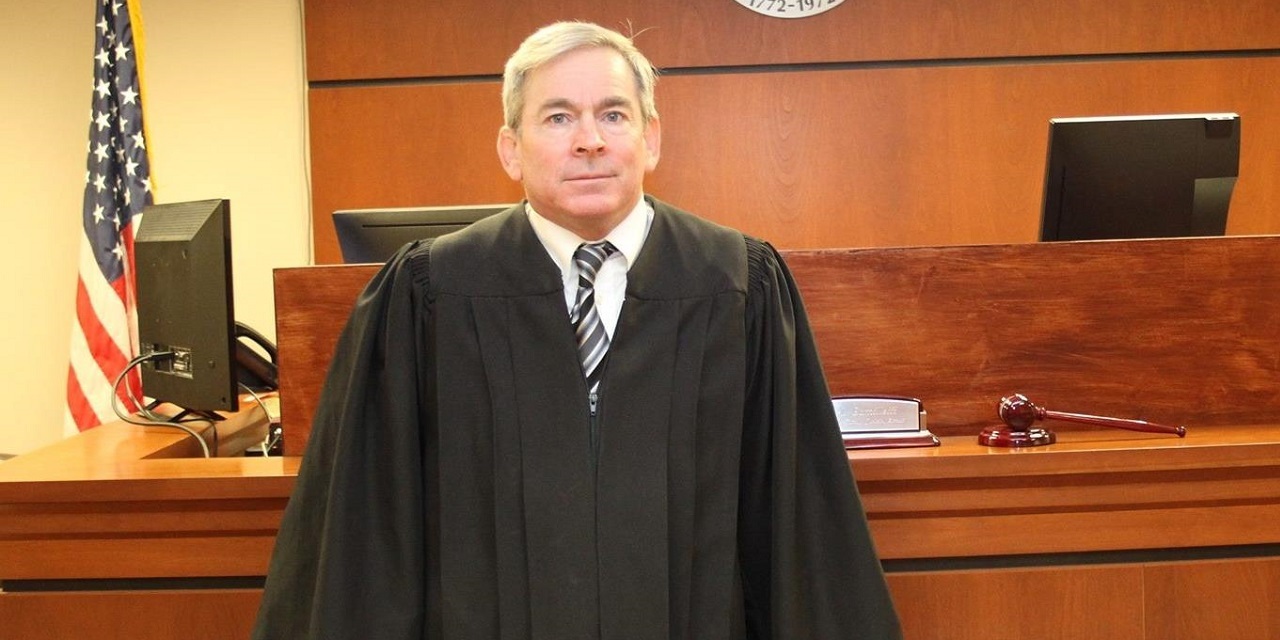 Family judge agrees to suspension, probation for poor treatment of litigants, court staff
ATTORNEYS & JUDGES
CHARLESTON – The state Judicial Disciplinary Counsel has reached an agreement with a family court judge it found to be disrespectful to people in his courtroom.
Twenty-fourth Circuit Family Court Judge David Camilletti will serve a one-month unpaid suspension before a probation period of up to one year. He also will receive a public reprimand and professional counseling.
According to the formal statement of charges filed August 8 with the state Supreme Court, Camilletti had threatened to take children away from their parents and guardians, made dismissive comments about women and swore or reacted in anger. He also was critical of state Supreme Court justices because of a laptop issue.
The state Judicial Hearing Board, which includes judges from across the state, accept the recommendations of the JDC, which investigates alleged wrongdoing by judges. The state Supreme Court, however, will make the final decision.
"Respondent (Camilletti) failed to treat litigants in his courtroom with respect and dignity, and he failed to maintain decorum and order in his courtroom to the detriment of the integrity of the court," according to the formal statement of charges, which details 17 charges against the judge.
The first complaint against Camilletti was filed June 22, 2021, by Samantha Cook. A second one was filed August 17, 2021, by state Supreme Court Administrative Director Joseph Armstrong.
During a 2020 hearing, a mother said the father was trying to alienate their child from the mother. Camilletti threatened to place the child in foster care if the father lied in the courtroom. At another 2020 hearing, Camilletti threatened to take the child and put it up for adoption.
And at another 2020 hearing, Camilletti swore and threw a file at a man when he couldn't prove he was complying with a court-ordered drug program. During a 2021 hearing, he also seemed to criticize a woman for having "all these children" by "all those men."
He also made other disparaging comments about women during another 2021 hearing.
"There was one other thing," a lawyer for a female litigant said. "She's getting married August 28th."
"Am I invited?" Camilletti asked. "Does she have any female friends?" …
"Just (the youngest child) is coming to the wedding because the two older don't want to," the lawyer said.
"What? Get them in here. They're going to the wedding. They are so going to the wedding."
"They refuse," the male litigant said.
"I know," Camilletti replied. "They're women. …
"They're doing it to see how much they can get away with, OK? Pure and simple. And they'll figure it (their relationship) with their mom on their own when you're not looking. Just sayin'.
"Yes, sir," the man said.
"Did I already say it's because they're women?" Camilletti asked.
"Yes," the woman's lawyer said.
During another 2021 hearing, he told a 31-year-old woman not to have any children.
The formal statement also details some of Camilletti's "lack of courtesy, civility, decorum and judicial comportment" in dealings with the state Supreme Court's IT department when it visited in August 2021.
First, Camilletti refused to allow a technician to remove a laptop that had been assigned to a recently retired family court judge in Berkeley County. Then, he told the technician the other laptop assigned to the retired judge was in Jefferson County. But he said he'd have the technician charged with stealing court equipment if he attempted to remove it.
The next day, a manager called Camilletti to inform him the technician would be picking up that laptop. Camilletti said he "did not care what the Supreme Court justices had to say." He also told the manager he is "a judge that refuses" to obey and is now going to be obstinate.
"Respondent (Camilletti) threatened that if the court did not install a computer at every station where he presides, then respondent would purchase his own and hire his own personal hacker to get him into the court's system," the charges state. "When the technician arrived to remove the computer, respondent told him that if the Supreme Court justices did not like the way respondent was using his computer equipment, that respondent would call the justices and tell them to 'fuck off.' …
"Respondent told the technician that he is probably the only judge that would tell the justices to 'fuck off' and that he has no problem with it."
It says Camilletti reiterated his threat to hire his own hacker, adding that "he knew enough bad people that could get it done."
Camilletti has been a family court judge in the 24th Circuit, which includes Berkeley and Jefferson counties, since being appointed by then Gov. Earl Ray Tomblin in 2015.
West Virginia Supreme Court of Appeals Judicial Investigation Commission complaint numbers 71-2021 and 92-2021